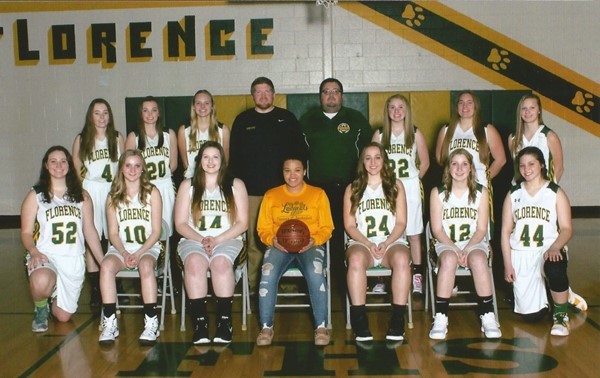 Basketball is more than just a game. Whatever you choose to do in life, you have to be able to work with people effectively. Basketball is a team sport, and in order to be successful, you must work together to utilize everyone's strengths. Basketball also teaches you how to be an effective leader by supporting and motivating your teammates to achieve their best. Basketball allows you to develop an incredible work ethic. By consistently pushing yourself, you will improve in all areas of life, including academics. As coaches, we are committed to using a positive coaching style to help build confidence and self esteem in our athletes. We also encourage our players to become social with their teammates and build friendships. During the year, we plan team-building activities, such as: Team Dinners, a Secret Santa Gift Exchange, a Bowling Party, and Summer Team Camp Trip (where we travel to Northern Michigan University
for 2 days of basketball with a lot of laughs in between!). This past season we built a foundation for success in the future. We won 11 games for the first time in a decade and won our first Playoff game in 7 years!
If you or someone you know is interested in joining the basketball team, feel free to contact a current player or Coach Perry at perryb@myflorence.org.