A Fab Lab is:
A fab lab (fabrication laboratory) is a small-scale workshop offering (personal) digital fabrication. A fab lab is generally equipped with an array of flexible computer-controlled tools that cover several different length scales and various materials, with the aim to make "almost anything." (wikipedia.com)
Fab Lab Florence consists of 2 Afinia H800 3D printers, a Roland Mini mill, Vinyl Cutter, Epilog Laser Engraver, Plasma Cam, and CNC Router. We use a variety of software packages to aid in the design process They consist of SolidWorks, Adobe Illustrator, and Aspire.
The Engineering Design Process is the key process used at Fab Lab Florence. The Engineering Design Process is a series of steps that we use to identify a problem and then determine how we will solve that problem. It allows for evaluating the problem, coming up with a solution, and then testing that solution to make sure it will work. If it doesn't work it will allow for redeveloping and then retesting. This process is a cyclical process and will continue until a cost effect functioning solution is the end product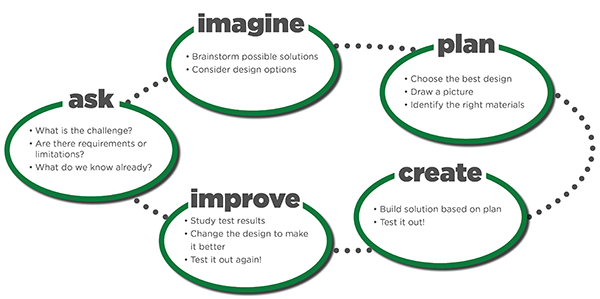 Fab Lab Florence offers a Fab Lab Class to the Students of Florence County School District. Students are taught the engineering design process and will become proficient in the operations of the machines in the Fab Lab. This will allow them to have cutting-edge skills that are currently in high demand.
Fab Lab Florence is open to the public on Thursday Nights from 4:00-7:00, while school is in session