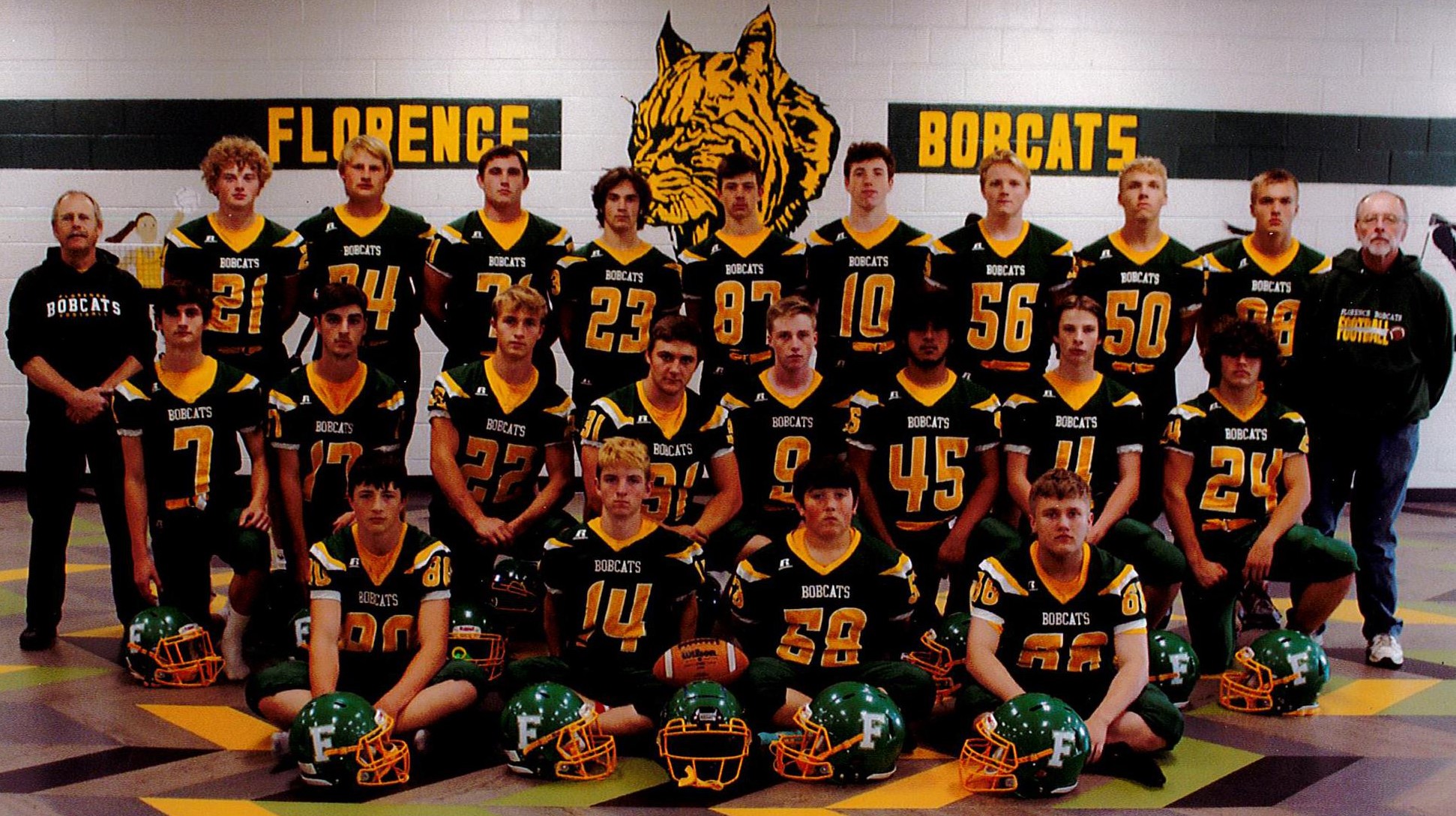 Led by team captain Kyle Leffler and coaches Kent Walstrom, Joe Ferris, and Kevin Leffler, the Florence Bobcats varsity football team finished last season with a 5-3 regular-season record and qualified for the state playoffs.
Two of Florence's three losses came at the hands of undefeated MONLPC West conference champion Laona-Wabeno and undefeated MONLPC East conference champ Lena/STAA, with a third loss coming at 7-1 Three Lakes. All four teams qualified for the 16 team 8-Man playoffs, with Florence losing a rematch to Lena/STAA. Laona-Wabeno knocked off Three Lakes and then defeated Lena/STAA to reach the final four before falling to defending state champion and eventual 2021 state runner-up Luck.
With all four teams in the region returning quality starters on both sides of the ball and on special teams, the Bobcats look forward to another very competitive season ahead and hope to make another run to the playoffs. If you are interested in signing up for football, contact head coach Kent Walstrom at walstromk@myflorence.org.
Important Up Coming Dates
Contact Days: July 19th, 20th, 21st, 26th, 27th from 4:30 p.m.-7:00 p.m.
Equipment Pick Up: Monday, August 8th, 2022 at 4 p.m.
First Day of Practice: Tuesday, August 9th, 2022 at 4:30 p.m.
Scrimmage @ Forest Park, August 19th, 2022 at 9:00a.m.
First Game: Friday, August 26th, 2022 at Almond 7:00 p.m. start time